Hospital Life™ is a unique game-based simulation that recreates the complexities and dynamics of patient flow in a hospital. It gives anyone working in healthcare an understanding of capacity management and how planning and communication contribute to effective hospital management.
Hospital Life™ simulates the patient flow in a hospital. Players are given specific roles and responsibilities and must work together to solve a series of realistic challenges during the course of this imaginary day. A companion video acts as a virtual facilitator presenting players with tasks and challenges based on typical occurrences in a hospital. Using discussion and teamwork, players attempt to manage their virtual hospital, coping with patient arrivals and discharges, ward transfers, staff management and other unexpected situations.
"It's very realistic! The adrenaline was really flowing."

The expected outcomes are a better informed and engaged workforce leading to improved operating efficiency.
Bringing staff together can help everyone to understand how all members of the team can work together to create an efficient environment. It is also a useful tool for highlighting the importance of communication and showing newly qualified staff how a hospital operates. At the end of the game, players are encouraged to talk about and reflect upon the experience, helping them to understand their role in effective hospital management.
"It gave me a very different view of how our hospital works."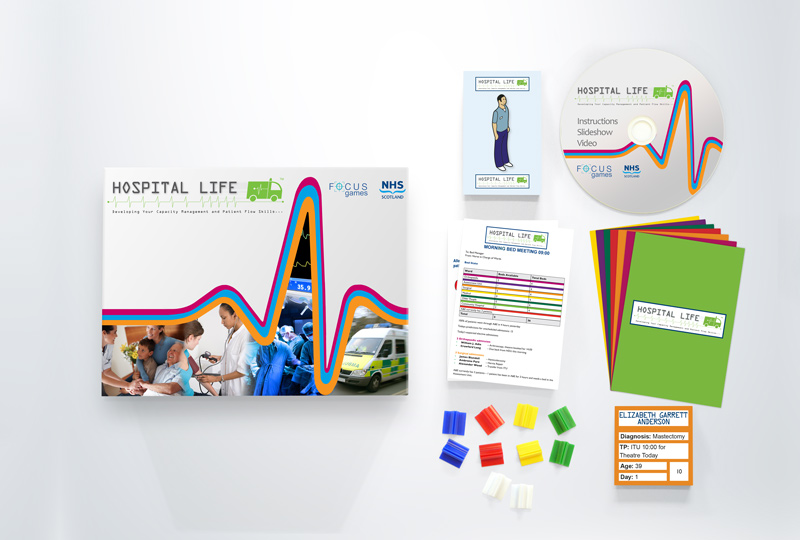 Hospital Life™ is valuable for anyone involved in:
Patient flow or bed management
Receiving & discharging patients
Managing staff and resources
Training hospital staff
Change management
Strategic planning
Patient groups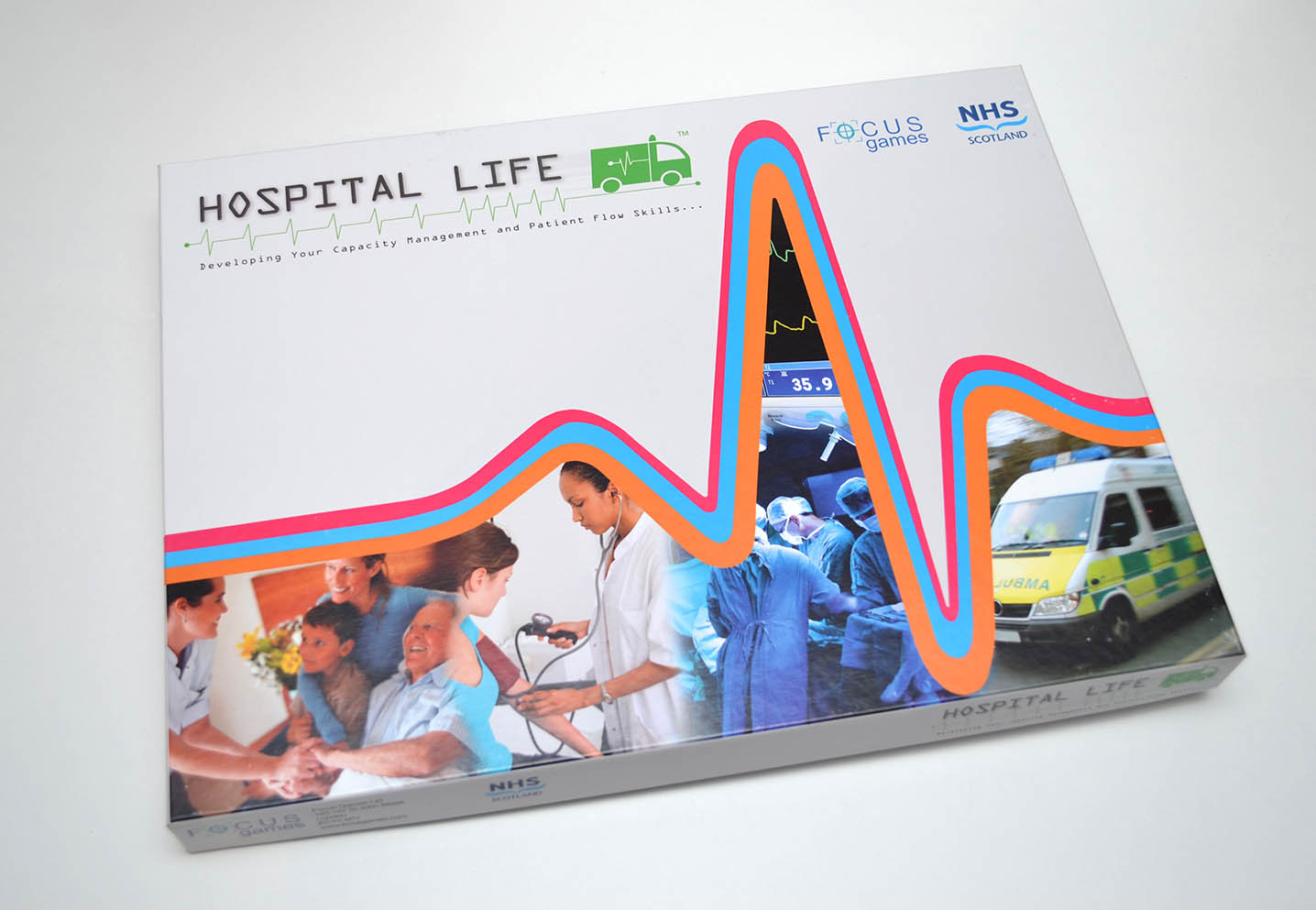 Hospital Life™ develops professional and personal skills:
Capacity Management
Problem solving
Decision making
Communication
Leadership
Buy a copy of the game from our secure online shop
Helps clinicians, managers and students gain a basic understanding of capacity management, patient flow and how their role contributes to effective hospital management.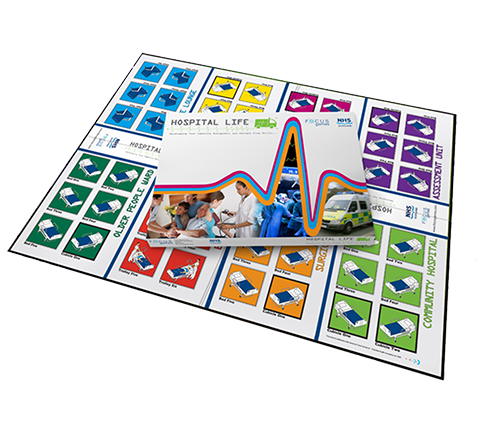 Price of single game:
£95.00 EXC Vat
3 - 13 players
120 minutes of play
No facilitator required